UPS expands operations in Myanmar
Khine Kyaw
Myanmar Eleven May 25, 2015 1:00 am #block_media{ position:relative; display:block; clear:both; } #tab_photo,#tab_video{ display:inline-block; width:60px; height:auto; padding:3px; position:absolute; top:-25px; left:500px; text-align:center; background-color:#ccc; color:#000; cursor:pointer; z-index:0; } @-moz-document url-prefix() { #tab_photo,#tab_video{ top:-26px; } } #tab_video{ left:564px; } #block_media .tab_media_active{ background-color:#0c3e6f; color:#fff; } #slides_box,.box-vdo-top{ z-index:600; }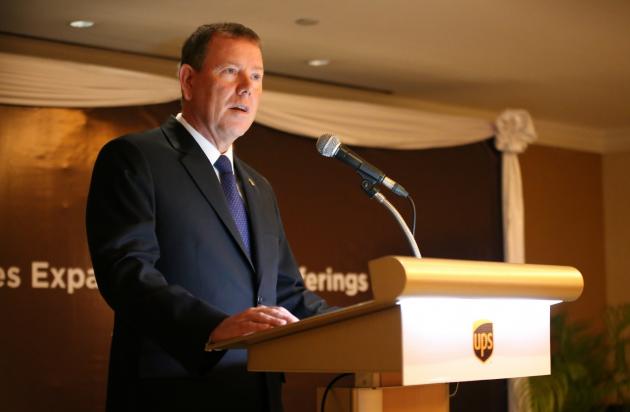 Jim O


UPS is expanding its service in Myanmar, banking on the continued growth in the country's trade and new opportunities to be introduced by Asean economic integration. The firmer presence is expected to convince more US companies of Myanmar's business potential and strengthen the country's reengagement with the world.
With its express delivery and contract logistics services, customers are offered timely and reliable delivery services to and from Myanmar. Transit times range between one to three business days across Asia, Europe and the US. The firm's service offerings include in-house customs clearance and guaranteed door-to-door delivery to over 220 countries and territories worldwide. This is on top of the air and ocean freight services launched last August.
Htin Lin, director of United Courier Services Co Ltd, UPS's Myanmar partner, said that the firm's expansion would bring Myanmar faster and smoother freight services and more employment opportunities to the country.
"We have seen progress in foreign direct investments over the past four years. But we rarely see the entry of major US and European companies. As UPS is a global leader in logistics services, I believe that its entry will definitely encourage other Western companies that are reluctant to enter Myanmar to establish a presence on the ground and realise the business potential here," he said.
Jim O'Gara, UPS president of the Asia-Pacific region, said that free and open trade in Southeast Asia would be a key driver of prosperity. He said the establishment of the Asean Economic Community (AEC) was central to helping foster opportunities for Myanmar's growth. He said the firm could help businesses in Myanmar harness these opportunities to prosper.
Foreign direct investment doubled last fiscal year to reach US$8 billion and the total trade is expected to grow by 8 per cent this year to US$30 billion.
"It's clear that the opportunities are tremendous … and with Asean integration on the horizon, we're excited about seeing bigger trade within the region as goods, services, investment, capital and people move around more easily," O'Gara said.
"With Myanmar's strategic location close to China, India and other Asean markets, we are helping businesses broaden their reach as Asia drives the growth in international trade."
Jeff McLean, a UPS regional director, said the firm's logistics solutions could support small Myanmar businesses as they began to engage in global trade.
"The backbone of any economy is the SMEs (small- and medium-sized enterprises). SMEs also play a critical role in developing Myanmar's economy. As 98 per cent of Myanmar businesses are SMEs, UPS will play a part in educating them in how to access the global market," he said.
McLean added that the firm had conducted SMEs workshops and trade management courses so that they could be aware of global shipping regulations and realise their business potential.
"UPS started with three people 108 years ago. Now we have more than 400,000 employees. That is why we are willing to support SMEs," he said.
Seeing lots of opportunities here, he promised to bring global knowledge and international systems to facilitate Myanmar's connectivity and support SMEs.
Virginia Murray, the US Embassy's deputy chief of mission, said: "As the economy continues to grow, companies like UPS will play a critical role in connecting Myanmar with regional and global markets. There is a world of opportunity out there."
The US Embassy's commercial service has partnered with UPS to help SMEs realise their international trade potential.
"We already had a couple of US SMEs that are selling products here and looking to establish offices as well. So our commercial service has been working very closely with them to help them understand the opportunities, and find partners," she said.
74 Viewed
googletag.display('div-gpt-ad-1407393128989-0'); var switchTo5x=false; stLight.options({publisher:'6d3040a3-8e61-4630-98b5-3f5875b38d3e'}); Latest stories in this category
Thanakha: Scent of a nation
Since ancient times, Myanmar people have been..
Political dialogue may be initiated before..
Parliament to vet 137 bills
We Recommend
Thaksin wants strong support base before contemplating..
FUGITIVE former prime minister Thaksin Shinawatra..
May 22 coup pre-planned or provoked by the..
Open-sky policy must continue, say airlines
var GcrABTesting = { recHeader: 'More From Nationmultimedia', PubCode: 'pub-1044823792492543', CoReHeight: '225', CoReWidth: '620', mCoReHeight: '250', mCoReWidth: '300', CoReType: 'image_with_title_overlay', CurrentSolution: '', ExperimentTraffic: 1, ControlTraffic: 0, CookieName: 'google_gcr_ab' }; GcrABTesting.commonCode = function() { var ret = ''+''+'.responsive_core { width:'+GcrABTesting.mCoReWidth+'px;height:'+GcrABTesting.mCoReHeight+'px; }'+'@media(min-width: 800px) { .responsive_core { width:'+GcrABTesting.CoReWidth+'px;height:'+GcrABTesting.CoReHeight+'px; } }'+''+'' +TrailingScript; } else if(variation == 1) { return GcrABTesting.CurrentSolution +'' +GcrABTesting.commonCode() +' data-ad-channel="CoRe_Cont">' +TrailingScript +''; } return ""; } GcrABTesting.pick = function() { var variation = GcrABTesting.getCookie(GcrABTesting.CookieName); if (variation) { // Get setting from cookie. return parseInt(variation); } else { // Cookie is not set, randomly decide and set cookie. var r = Math.random(); if (r < GcrABTesting.ExperimentTraffic) { variation_index = 0; } else if (r < GcrABTesting.ExperimentTraffic+GcrABTesting.ControlTraffic) { variation_index = 1; } var d = new Date(); d.setTime(d.getTime()+(1296000000)); // 15 days (15*24*60*60*1000) document.cookie = GcrABTesting.CookieName+'='+variation_index +';'+'expires='+d.toGMTString(); return variation_index; } } GcrABTesting.getCookie = function() { var name = GcrABTesting.CookieName+'='; var ca = document.cookie.split(';'); for(var i = 0; i < ca.length; i++) { var c = ca[i].trim(); if (c.indexOf(name) == 0) { return c.substring(name.length, c.length); } } return ""; } var GcrAB_code = GcrABTesting.getCode(); document.write(GcrAB_code); console.log("GcrAB_code = "+GcrAB_code); if($('#google_recommend').height()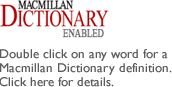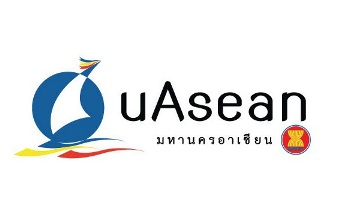 เครดิตและบทความเรื่องอื่นๆของ nation
ดูทั้งหมด
1227
views
Credit : nation